Christmas at Kew
Kew Gardens lights up its beautiful gardens to create a fantastic trail and display. All you need is your warm clothing and the whole family can experience the twilight magic. A fantastical world will entertain you with added bonuses of fairground rides and festive food and drink.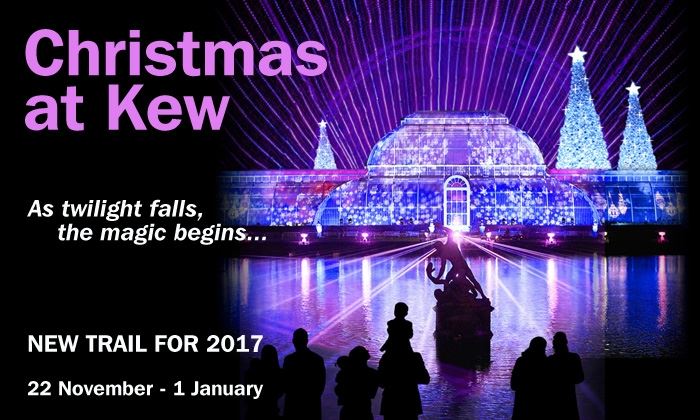 Dates 22nd November – 1st January 2018
Christmas at Wakehurst
Alternatively, Kews West Sussex property also hosts a Christmas event 'magical after-dark walk through our beautiful gardens, as Wakehurst's historic landscape and Mansion are brought to life with glowing lights and handcrafted lanterns'. A little bit different and slightly easier on the wallet, Wakehurst is sure to delight the whole family.
Dates 30 November – 17 December 2017 (Thursdays to Sundays only)
Meet Father Christmas
Everywhere you go now seems to have Father Christmas and a grotto, so why not try something a little bit different. Denbies wine Estate has elves to greet you. Before you get a glimpse of Santa, the whole family can enjoy an outdoor train ride. Then head to Santas Cellar for Christmas crafts and a chance to tell him your Christmas wishes. Mince pies and gifts all included in the price.
Dates 2nd/3rd/9th/10th/16th – 24th December
Pop up ice-skating
Have some fun on the ice at Horsham Ice Rink until 28th January 2018! Everyone is welcome from ages of 4 upwards. Young skaters can have fun on the ice holding onto a penguin and you can all warm with up hot drinks afterwards. The best part is that the whole space is covered, so you can enjoy the ice no matter what the weather
Christmas Markets
If you fancy getting into the Christmas cheer without having to spend a fortune to take part, why not wander around some lovely Christmas markets. Here are a few that have free entry:
Horsham Market at Christmas: On 3rd/10th/17th/22nd December enjoy festive live entertainment, seasonal food, drinks and of course the chance to do some Christmas shopping.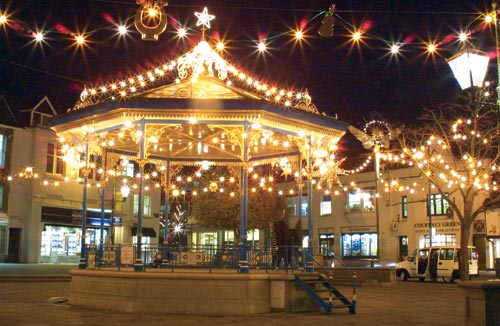 A Fair to Remember Godalming: On 9th December lots of great stall holders will be taking over the borough hall to help get you into the spirit of Christmas. Take a break with some lovely coffee and cake- and even better the Town Crier will be there at 2.00 pm handing out free hot-drink flyers.
Guildford Craftacular: On 2nd December pop to St Mary's Church for a lovely craft fair with local crafters and awesome Scandi cafe. There will also be face painting for the little ones to keep them happy!
Let Smithbrook Tuition know about your favourite Christmas events via Facebook and Instagram.